Updated on
Join the French Tech Mission
The French Tech Mission is the public authority responsible for supporting the structuring and growth of the French start-up ecosystem, both in France and internationally. Find out how you can join the French Tech Mission and contribute to the dynamism of the French innovation sector on a global scale!
Mission French Tech is recruiting, come and join us!
Whether your background is in public administration or business, the French Tech Mission is open to anyone with a passion for public policy and tech who wants to work in a unique, dynamic and high-impact environment at the intersection of the public sector and the start-up ecosystem.
Testimonials from our team
What I'd recommend to anyone applying to become a start-up manager is to come up with new ideas so that we can improve the programme every year!
Start-up manager for the French Tech Next40/120
French Tech Mission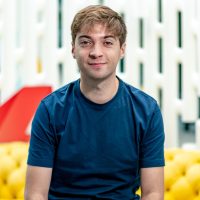 The two things I want to learn from my placement are, firstly, that I'm discovering all the different communication professions and that I'm acquiring knowledge of the start-up ecosystem in relation to the political environment.
Trainee Elements of language
French Tech Mission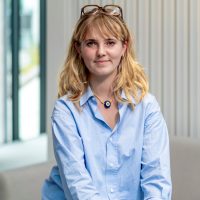 What are the roles of the French Tech Mission teams?
The French Tech Mission is part of the Directorate General for Business within the Ministry of the Economy, Finance and Industrial and Digital Sovereignty. Its mission is to support the development of the French Tech ecosystem, the French movement of innovative technology start-ups, in line with government priorities and in the image and service of the French people.
To this end, the Mission designs and implements various support programmes for start-ups.
It also coordinates the ecosystem via the network of French Tech Capitals and Communities in the various regions of France and its overseas territories, and in 52 countries around the world. The French Tech Mission is made up of 6 teams:
Management and Cabinet Office Division: organises the whole of Mission French Tech and liaises with the various cabinets of the associated public administrations.
Operations Division: this is responsible for the legal, financial and administrative implementation of the Mission French Tech's actions and liaises with the various public administrations involved.
Territory Division: leads the network of French Tech Capitals and Communities in France, coordinates initiatives at regional level and supports the deployment of territorial programmes (French Tech Central, French Tech Rise and French Tech Tremplin).
International Division: runs the network of French Tech Communities abroad and coordinates initiatives alongside the French network (embassies, consulates, Business France, etc.).
Support Division: runs the French Tech accompaniment programmes and ensures that the winning start-ups thrive.
Communication Division: this is responsible for promoting the successes of the French tech ecosystem, the initiatives of the French Tech network and is the guarantor of the La French Tech brand.
Find out more about the role of the French Tech Mission within the public administration.