The ecosystem's commitments
The French Tech Mission is fully committed to building a French Tech ecosystem that is ever more virtuous, inclusive and respectful of the environment.
The ambitions of the French Tech Mission
Driven by the conviction that technological progress must be accompanied by social progress if growth is to be virtuous – as much for its economic value as for its positive impact on the planet and those who inhabit it – the French Tech Mission has set up ground-breaking initiatives in favour of parity with the "Parity Pact", the ecological transition with the "Sobriety Commitment" and inclusion with the French Tech Tremplin support programme.
The fact that the French Tech ecosystem and the French government have signed up to these initiatives bears witness to their commitment to fairer, more inclusive and environmentally-friendly economic development.
The Parity Pact is an initiative that aims to make parity a norm in business. Launched in May 2022 and co-created with companies supported by the French Tech Mission programmes, the pact's commitments are inspired by actions that have already proved their worth and help guide signatories towards a fairer, more inclusive model.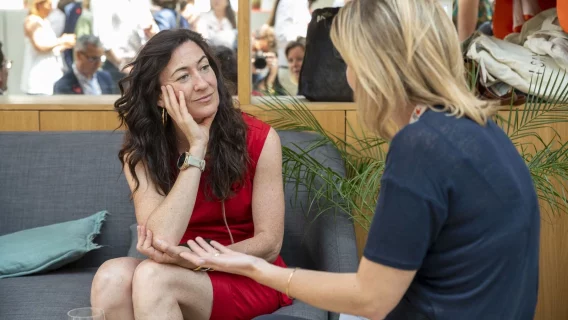 Launched by Minister Jean-Noël Barrot alongside the French Tech Mission, this initiative is designed to support start-ups in developing a virtuous model, and offer them the tools they need to make the most of these new challenges so that they become levers rather than constraints.