Starts on
Monday 9 October 2023
Ends on
Thursday 12 October 2023
Time :
Monday 9 : de 9h à 17h
Tuesday 10 : de 9h à 17h
Wednesday 11 : de 9h à 21h
Thursday 12 : de 10h30 à 12h
Speakers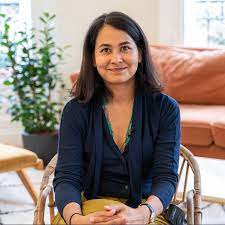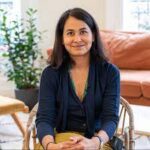 Maya NOEL
Managing Director of France Digitale
Would you like to anticipate your innovation needs, solve specific development, HR and marketing problems, and accelerate the growth of your company and/or institution? Would you like to benefit from the experience of major groups and public sector players in your area to help you grow? Open innovation could be the answer to these challenges!
To mark the 10th anniversary of French Tech and the national launch of the "Je choisis la French Tech" plan, French Tech La Réunion is organising "La French Tech Connect", a week-long event from 9 to 12 October to bring together major groups and public-sector players with the region's innovative ecosystem.
The aim of the event
The aim is clear: to meet up and showcase the technologies, services and solutions developed by our start-ups in a wide range of fields – industry, health, the environment, etc. – to encourage local economic players to adopt innovative technologies. – to encourage local economic players to adopt the "start-up" reflex, and take advantage of the talent and innovative technologies present in our region.
How can we do this? By bringing together start-ups, major companies and public-sector players at half-day workshops on the following themes: industry and agri-food, health and social care, energy and the environment, mobility and logistics, creative and cultural industries and digital technology, administration and public procurement.
Workshops are free and open to all, subject to availability. Registration required by Friday 6 October.
On the programme for each workshop
Round table discussion and sharing of experiences: discussions and success stories on open innovation to inspire and illustrate the benefits of such partnerships.
Pitch: major groups and public-sector players are invited to express their needs and expectations in terms of innovation; start-ups will be able to present their services and imagine how they can contribute to solving local challenges.
B2B meetings: direct contact between targeted start-ups and large companies or local authorities interested in working together.
Company visits: each half-day will take place at the premises of a large group or public-sector player linked to the theme, who will give us a tour of the premises at the end of the workshop.
Maya Noël, Director of France Digitale, patron of the 1st edition of "French Tech Connect" in La Réunion.
Maya Noël, Director of France Digitale, which represents the largest community of start-ups and VCs in Europe, will be the guest of honour at this first event, sharing her experience and advice throughout the week on the challenges of collaboration between the players in the ecosystem.